Garrett Walters Wins on Tensaw
Mobile, AL:  Garrett Walters of Satsuma, Alabama won the American Fishing Tour Division 41 tournament presented on January 7, 2023, by American Bass Anglers.  Running out of Cliff's Landing Boat Launch near Bay Minette, AL, Walters brought back five with a total weight of 12.32 pounds. For the victory, Walters took home $500.
Second place was claimed by Steve Lindsey with five fish that locked in the scales at 8.75 pounds.  For his efforts, Lindsey took home $288 in prize money.
Donald Griffith took third with five and a total weight of 8.62 pounds and took home $94 in prize money.
Big Bass for the tournament was a 3.62 pounder caught by Rickie Bonner.  His catch earned him $90.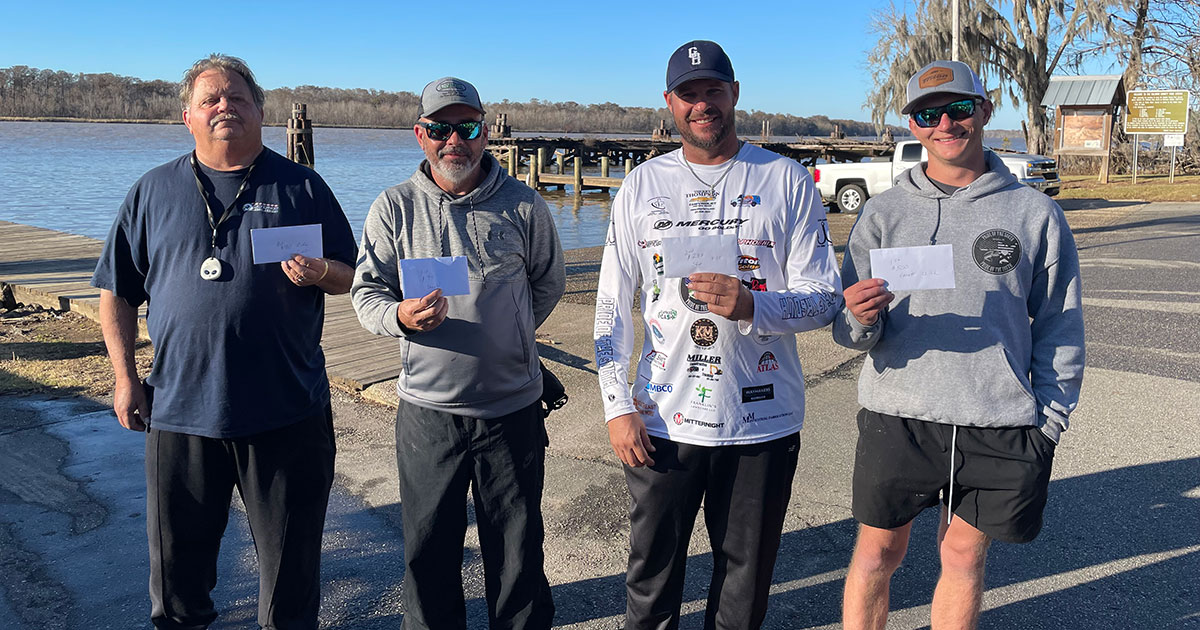 Top ten finishers:
The next tournament in this division will take place on February 11, 2023 launching from Cliff's Landing.  For more information on this event or division please contact local director Barry Woodward 251-423-0753 or visit www.americanbassanglers.com
These anglers earn valuable points toward the divisional angler of the year title. The points champion from each division will compete in the annual American Bass Anglers AFT Angler of The Year Final Round at the AFT Championship. In addition, the top 500 anglers from the various divisions will earn the right to compete in the three-day ABA, AFT National Championship tournament.
American Bass Anglers is sponsored by Caymas Boats, Mercury Marine, T-H Marine, Power Pole, Lucas Oil, RT Outdoors, Sportsman Card, Optima Batteries, Hotel Planner.com, and LurePartsOnline.com.
About American Bass Anglers: American Bass Anglers is committed to providing low-cost, close-to-home tournaments for the weekend angler and, at the same time, offering each competitor an upward path for individual angler progression.
For more information about American Bass Anglers, the Open Series, the American Fishing Tour, the American Couples Series, the annual Military Team Bass Tournament, and the Top 150 Solo Tour, all presented by Caymas Boats, visit www.americanbassanglers.com or call (256) 232-0406